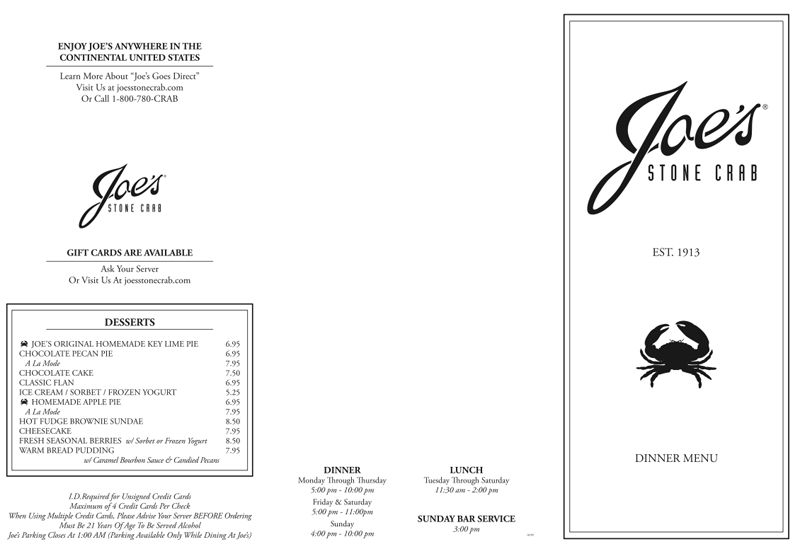 CHOCOLATE CRISPIES
Joe's Stone Crab Restaurant Recipe
Makes 2 dozen cookies
1 ounce unsweetened chocolate, chopped
1/4 cup unsalted butter, cut into pieces
1/2 cup sugar
1 egg, unbeaten
1/4 cup sifted, all purpose flour
salt
1/4 teaspoon vanilla extract
1/4 cup walnuts or pecans, chopped fine
Preheat the oven to 400 degrees. Generously butter 2 8 inch square baking pans, or 1 9 by 13 inch pan. Set aside. Melt the chocolate and butter in a double boiler over hot water. Remove from the heat.
Add the sugar, egg, flour, pinch of salt, and vanilla to the chocolate mixture and beat until well combined.
Spread the mixture in a very thin, even layer in the pans. Bake 13 to 15 minutes, until lightly browned around the edges. Watch carefully to be sure the edges don't get too dark. The cookies will still be slightly soft in the middle.
While still warm, cut the cookies to make 2 inch squares. When cool, break along cut edges into squares.